Our ground floor King Bedroom, en-suite bath with shower over has a spacious kitchenette and dining table. Sleeps 2 people.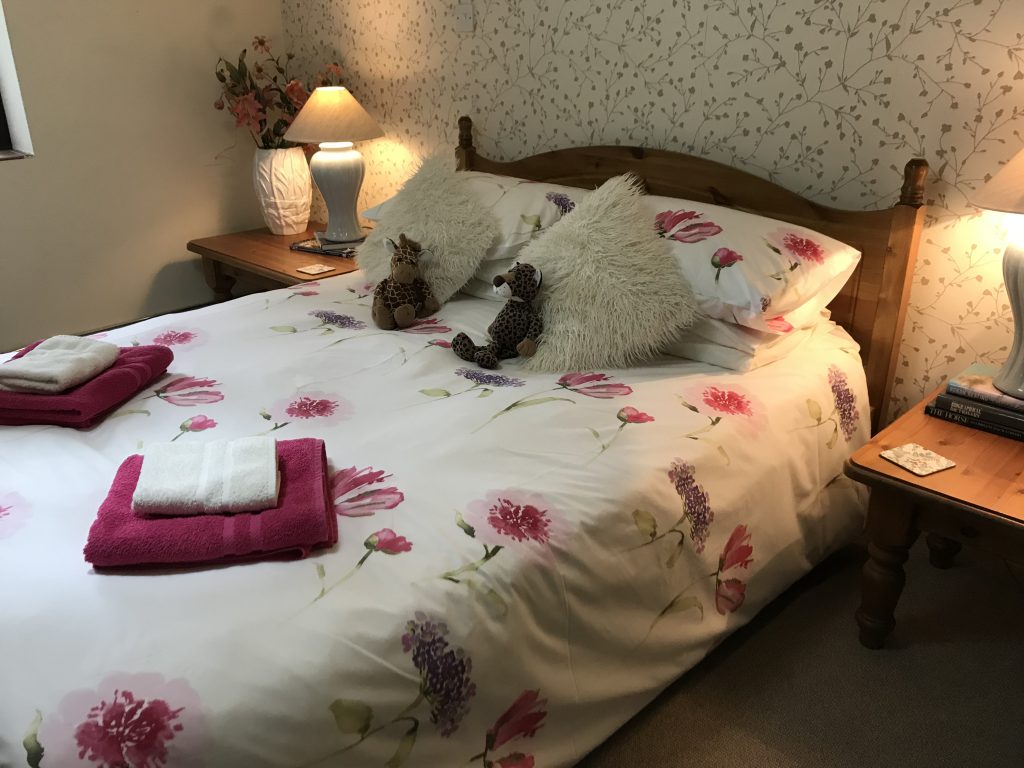 Check-In: Check in times are between 1pm & 9pm. We have a self check-in system so we advise you to call 48 hours before your stay for your key box number so you can obtain your room keys. Call Jeanne at Robeanne House 01430 873312 for any problems on check-in.
Check out: 11am
Room Facilities
Room 4 is a bath en-suite king bedded room.
Includes new kitchenette with refrigerator, microwave, sink, kettle, food storage, sink, kitchenware and dining area.
Private entrance & self check-in with key located in the key-safe
This room has all our usual room facilities: – bedding, towels, toiletries, flat screen TV, hair-dryer, iron & ironing board.