Our loft studio apartment is on the first floor and sleeps 2 people

Includes kitchenette & dining area this room is an ideal home from home getaway. Dog friendly room Our Dog policy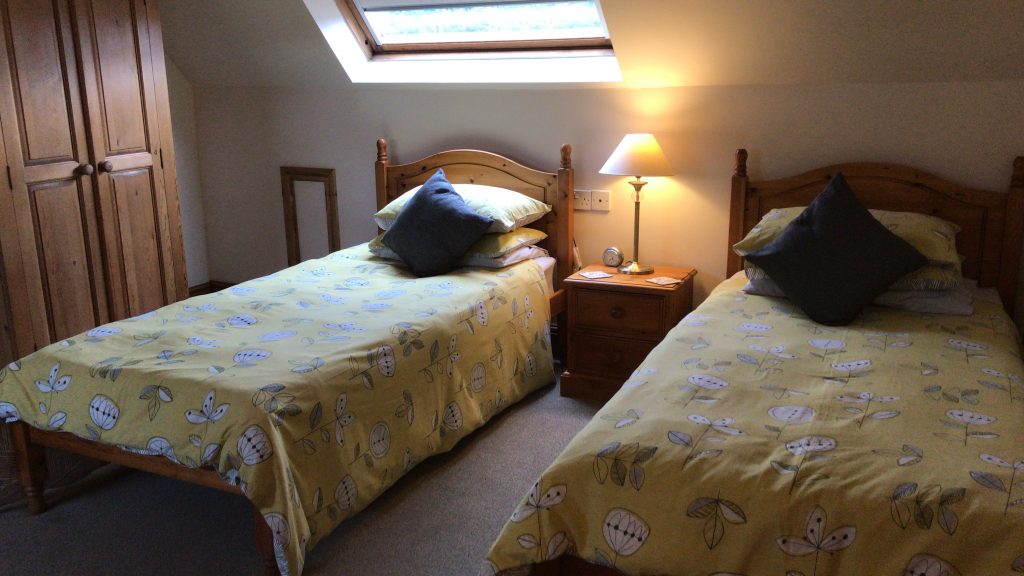 Lovely spacious comfortable room with a countryside view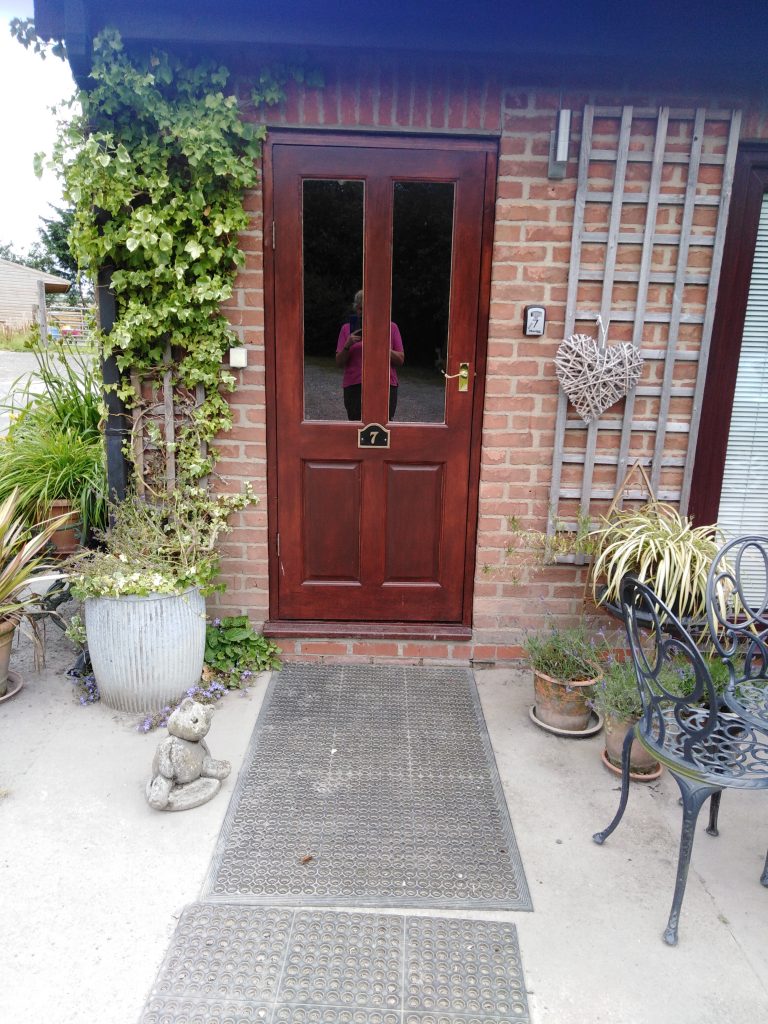 Check-In: Check in times are between 4pm & 9pm. We have a self check-in system so we advise you to call 48 hours before your stay for your key box number so you can obtain your room keys.
Check out: 10am
Contact us direct if you require an early check-in or a later check-in. We do our best to accommodate our guests.
Room Facilities
Room 7 is a shower en-suite twin bedded room; can be made into a Super King bed on request with 24 hours notice.
Includes kitchenette with refrigerator, microwave, sink, kettle, food storage,  kitchenware and dining area.
Private entrance & self check-in with key located in the key-safe
This room has all our usual room facilities: – bedding, towels, toiletries, flat screen TV, hair-dryer, central heating, fan, iron & ironing board.
Guest garden with BBQ & dog play paddock on site.